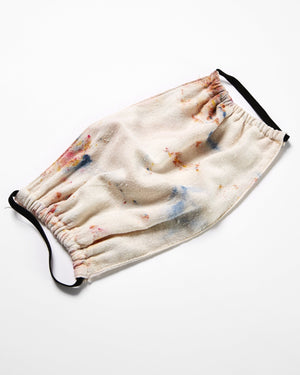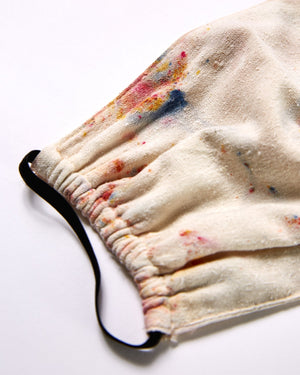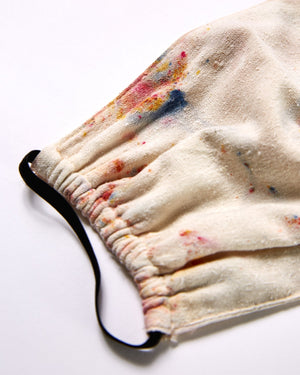 Raw Silk Face Masks
Two layers of natural, breathable raw silk or silk charmeuse.  Shirred sides to cover over the nose and under the chin. Each mask has pink, blue, white, or black elastic and will be chosen at random. 

Details: 

Double layer of silk
Machine washable but hand washing preferred with mild detergent.
Approximately W 7" x H 6.5" 
1 mask per order 
Elastic around ears
Silk is natural, breathable, temperature regulating, hypoallergenic, and known to be beneficial to the skin. 
Each mask is one of a kind and will not look exactly like what is shown in the photo.
PLEASE READ:
What is the difference between SILK and RAW SILK?
"Raw silk is silk in it's most organic form. The primary difference is that raw silk is silk containing a gummy substance called sericin. Some of the sericin is removed by boiling the silk in soap and water. Raw silk has a nubby and rougher surface than traditional silk. In addition to a different texture, raw silk is also lighter weight than silk." 

"Charmeuse refers to a specific type of weave that creates a wonderfully weighted silk fabric with a beautiful sheen. Using this traditional style weave, silk charmeuse has a lustrous and reflective finish on its front, which makes for a great contrast with the dull finish of its back."
All sales are final sale. We DO NOT accept returns. Unfortunately, there are no exceptions. Please email us with any questions or concerns you may have prior to purchase. Thank you!