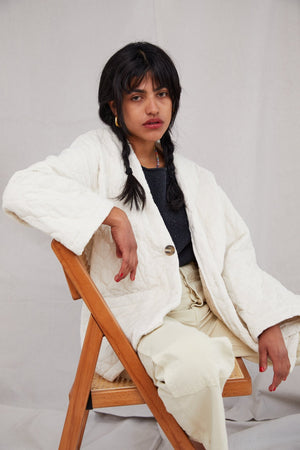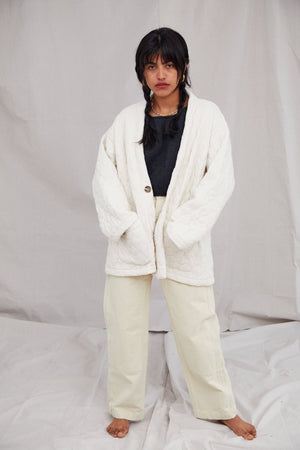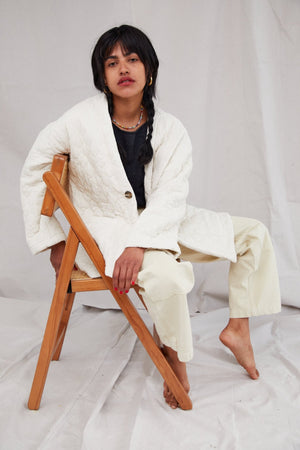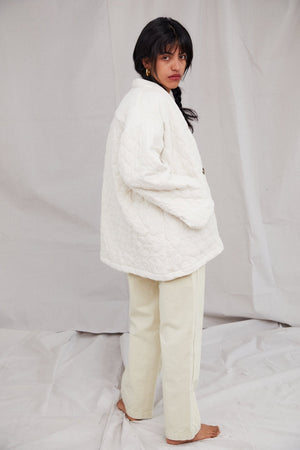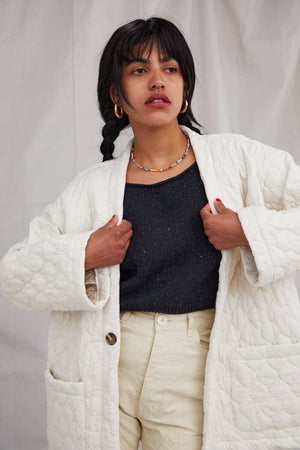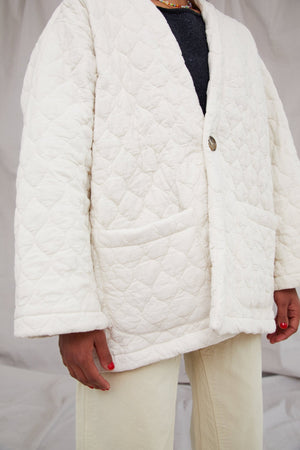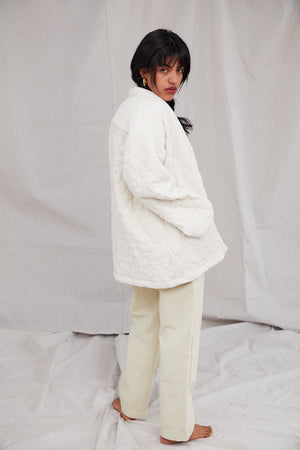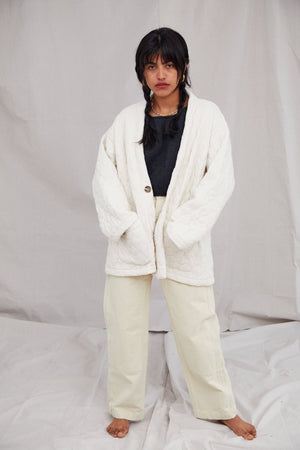 Quilted Kimono Coat
Quilted Kimono Coat
Reimagined kimono jacket, complete with patch pockets, is the perfect lightweight coat for breezy days or an ideal layering piece for colder weather.
Each piece is one of a kind, unisex, and one size fits all, making it a versatile addition to any wardrobe. Crafted from 100% cotton, it promises comfort and durability.
With meticulous attention to detail, this coat is machine washable and proudly made in the USA. The size and fit are based on a medium size with a length of 31" and a width pit to pit of 2t.5".