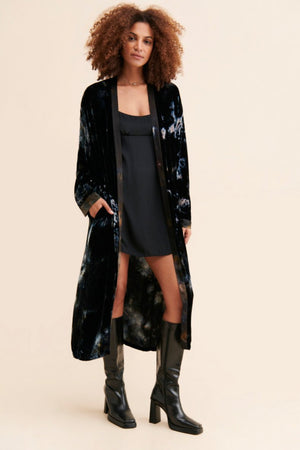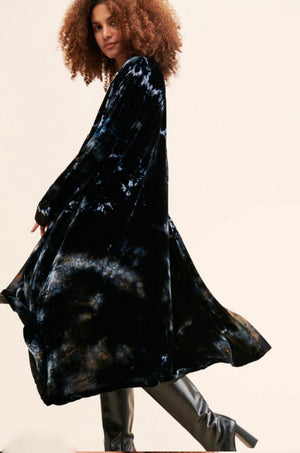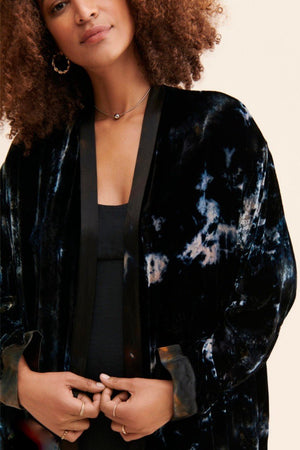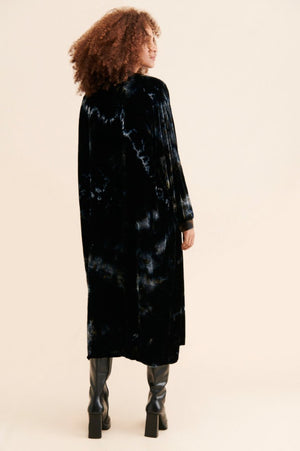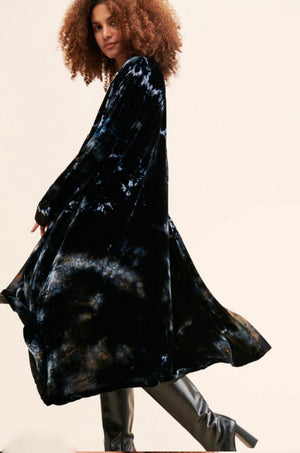 Velvet Duster in Obsidian
The Velvet Duster in Obsidian is a standout piece, featuring a unique tie-dyed velvet fabrication. This kimono is designed with a classic wide-sleeve, longline silhouette, adding a touch of elegance to any outfit. The contrast hem further enhances its visual appeal, providing added dimension to the overall design.
Composed of 20% silk and 80% rayon, this garment offers a luxurious feel and a beautiful drape.  Dry Cleaning Recommended but can be handwashed and air dried.