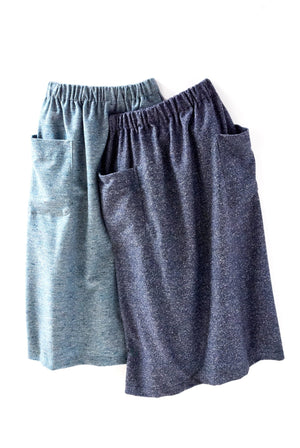 Patch Pocket Skirt
The Patch Pocket Skirt is a stylish and versatile piece that can be dressed up or down for any occasion. Made from high-quality corduroy, this skirt offers a unique texture and a comfortable fit.
Featuring two patch pockets, it combines practicality with fashion, providing space for small essentials while adding a trendy touch. The skirt's design is simple yet chic, making it a must-have addition to your wardrobe.
Whether you're heading to the office or out for a casual day, the Patch Pocket Skirt is a reliable choice that will keep you looking fashionable and feeling comfortable all day long.