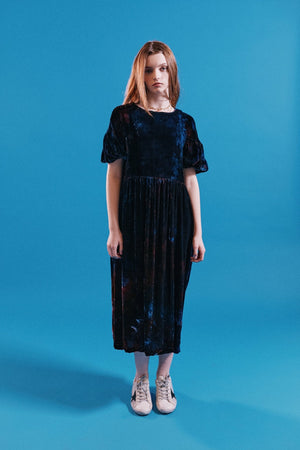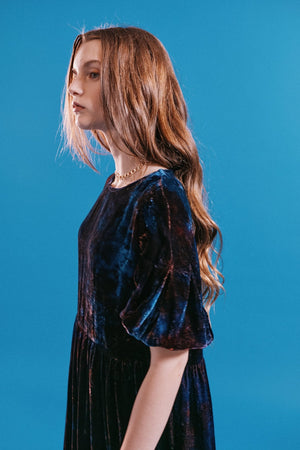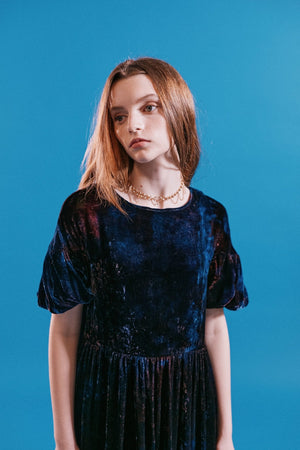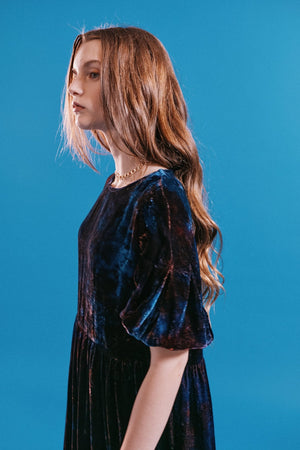 Sidney Dress in Velvet
The Sidney Dress in Velvet is a unique and stylish piece that stands out in any wardrobe. This dress features a drop shoulder design, adding a modern twist to the classic silhouette. The slightly puffed sleeves add a touch of femininity and elegance to the overall look.
One of the key highlights of this dress is its gathered waist, which accentuates the figure and adds a flattering touch. Each Sidney Dress in Velvet is hand-dyed, ensuring that every piece is one of a kind. This dress is not just a piece of clothing, but a work of art that reflects individuality and personal style.