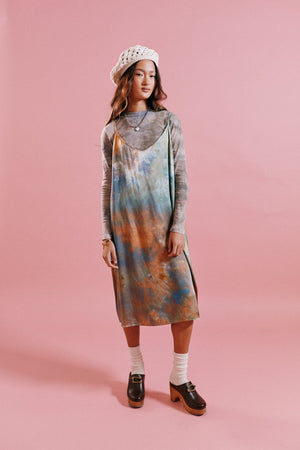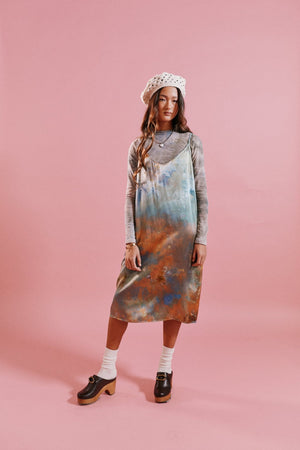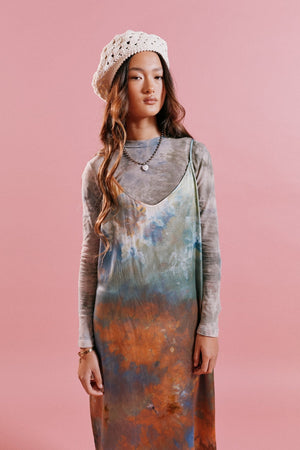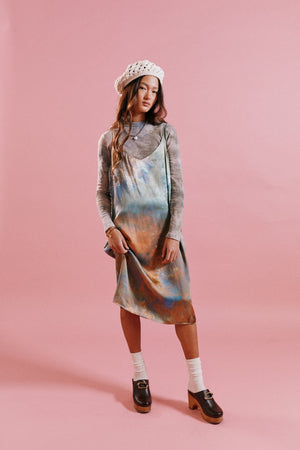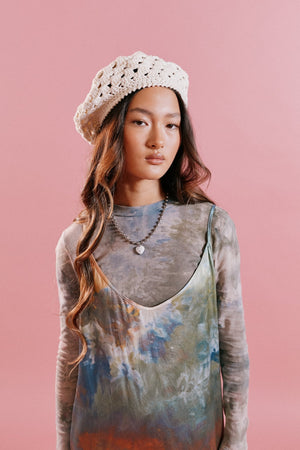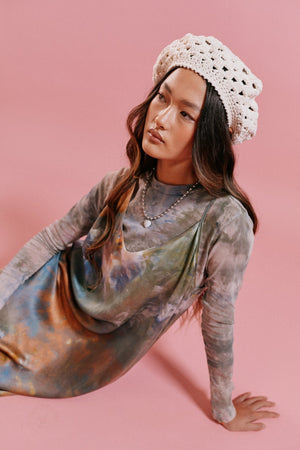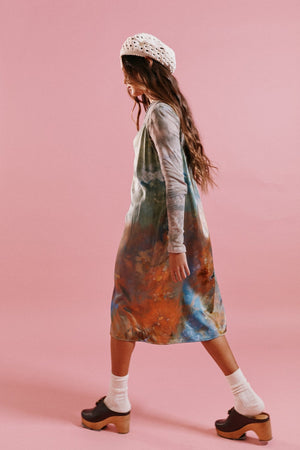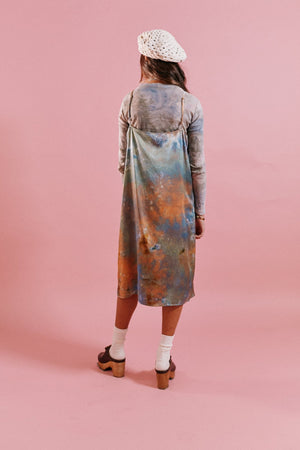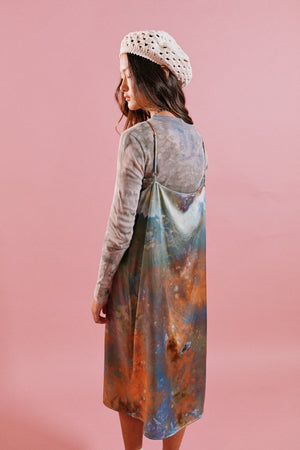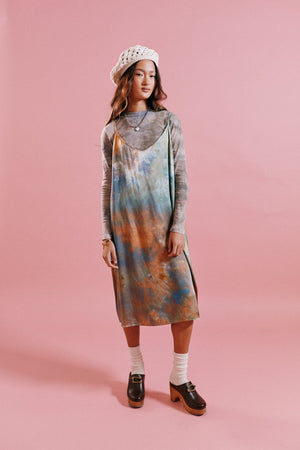 Jules Slip Dress in Zermatt
Introducing the Jules Slip Dress in Zermatt, a modern twist on the classic slip dress. This unique piece boasts an oversized fit, providing a relaxed yet chic silhouette. The addition of side seam pockets adds a practical touch and  adjustable straps for a customizable fit.  Wear over your favorite tee shirt pr pair with one of our oversized Cashmere Cardigans.
Each Jules Slip Dress is hand-dyed in-house using low impact dyes, ensuring that every dress is truly one-of-a-kind.