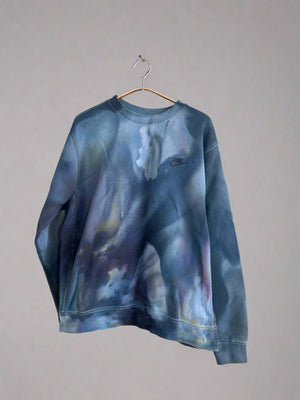 Cotton Thermal in Canyon
* Please note current production lead time is 5-12 days
This substantial thermal offering serves as an unwavering bastion against the winter's chill while retaining its remarkable adaptability. It transcends the conventional realm of lightweight thermals, addressing the contemporary demands of fashion and function. Possessing the weight and density akin to a standalone sweater, this long-sleeved thermal imbues an air of robust sophistication.
Our product undergoes a meticulous process of garment dyeing and laundering, ensuring its enduring, shrink-free quality. You have the liberty to tailor your appearance by either sizing down for a snug, tailored fit or adhering to your standard size for an updated, more relaxed silhouette.
For a seamless transition into the winter season, consider pairing this thermal with our matching sweatpants and sweatshirts, equipping yourself to confront the elements with both style and warmth.
 Details
• Unisex
• Made in U.S.A.
• Pre-Washed for a no shrink true fit
• Hand Dyed
• Oversized Fit
Each piece is individually hand-dyed—color and pattern may vary per garment.
Composition + Care
100% cotton
Machine wash cold 
Content + Care

100% cotton
Machine wash cold